French Lavender Whipped Soap + Scrub, 4 Unit Case Pack
French Lavender Whipped Soap + Scrub, 4 Unit Case Pack
8 oz each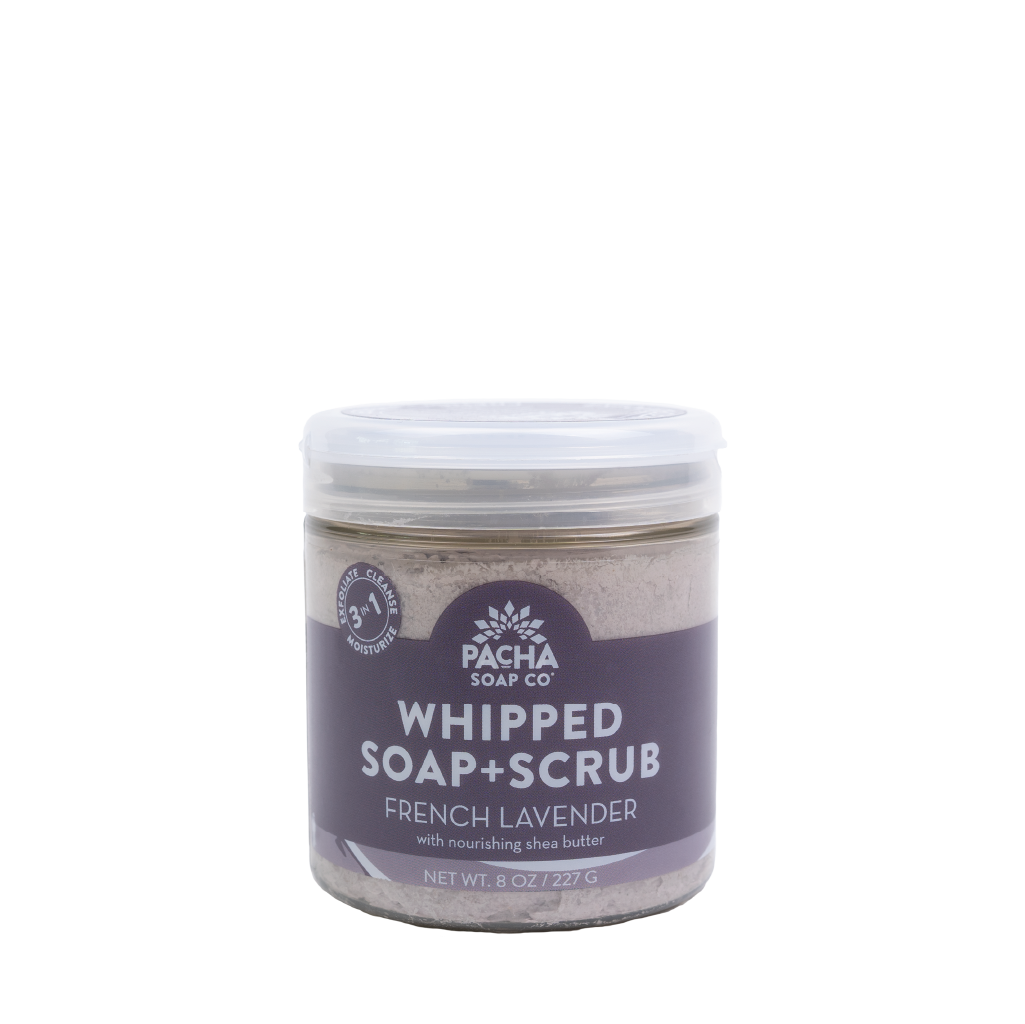 The new, more sustainable 100% PCR jar is designed to take up less space in your shower and features a flip-top lid for easier access. Crafted with exfoliating pumice, cleansing oils and skin-softening magnesium, this daily three-in-one body wash and scrub gently cleanses, exfoliates and moisturizes the skin at once. Suds up with the classic lavender blend to nourish and calm skin.

Exfoliating Cleansing Moisturizing Nourishing Calming

Glycerin, Water (Aqua), Pumice, Sorbitol, Sodium Cocoyl Isethionate, Disodium Lauryl Sulfosuccinate, Helianthus Annuus (Sunflower) Seed Oil*, Butyrospermum Parkii (Shea) Butter, Fragrance (Plant Based), Sodium Chloride, Lavandula Angustifolia (Lavender) Oil, Lavandula Officinalis (Lavender) Bud Powder, Kaolin (Clay), Magnesium Hydroxide, Levulinic Acid, Potassium Sorbate, Iron Oxide, Ultramarine *Organic Ingredient

Apply desired amount to skin while bathing and rub gently.